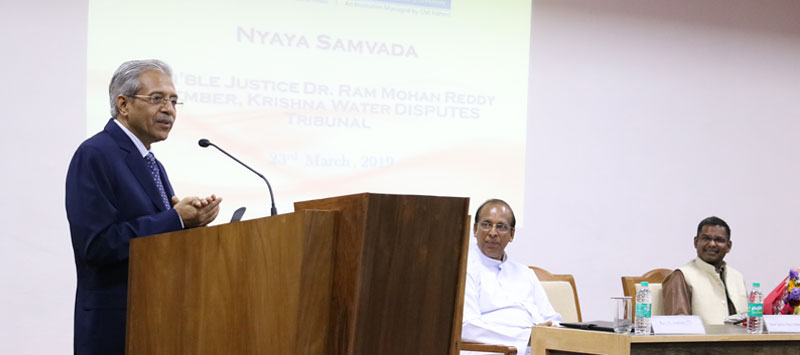 ViniMay Leadership Lecture Series
The College offers special exposure to the students with industry professionals and their experiences along with special talk with respect to industry standards, institutional skills, inter professionals behavior. Through this programme the bridge between theoretical learning and practical exposure are connected. The Professionals includes Indian Administrative Services and law firm associates.
Dated: 7th September 2017
Classes Attended: B.A. LL.B., B.Com LL.B., and BBA. LL.B.
Name and Details of the Resource Person: Shri. Seetharaman S, Principal Partner & Country Head, Lakshmikumaran & Sridharan Attorneys, New Delhi
Objective: Issues and Challenges in International Trade
The expert spoke about the various aspects of international trade related issues. The expert also spoke about the basic feature and importance of the General Agreement on Trade and Tariffs (GATT) and the World Trade Organization (WTO). He emphasized on what are the steps to be taken by a lawyers for solving a problem related to International Trade related issues. He also gave an examples when other country people what to establish a company in India what are the rules and regulation which has to be taken in to consideration. He also explained about Anti-dumping and what are the challenges phased
The expert lecture came to an end with the questions by the students and his talk was extremely good.